The Company provides services with regard to transport and international forwarding
International transport with the use of road trains with curtain side trailers on the territory of Europe.
Domestic transport of loose materials with the use of road trains with self-loading trailers – dumpers.
International forwarding.
The trading and service company PHU Dwor-Trans Zbigniew Dwornik has its own transport base equipped with a garage for heavy goods vehicles. Servicing and repairing of transport fleet is carried on an ongoing basis, in order to reduce the fault rate to the greatest extent possible, at the same time ensuring an adequate degree of clients' satisfaction.
The Company is insured for liability of the carrier (civil liability) of EUR 500 000.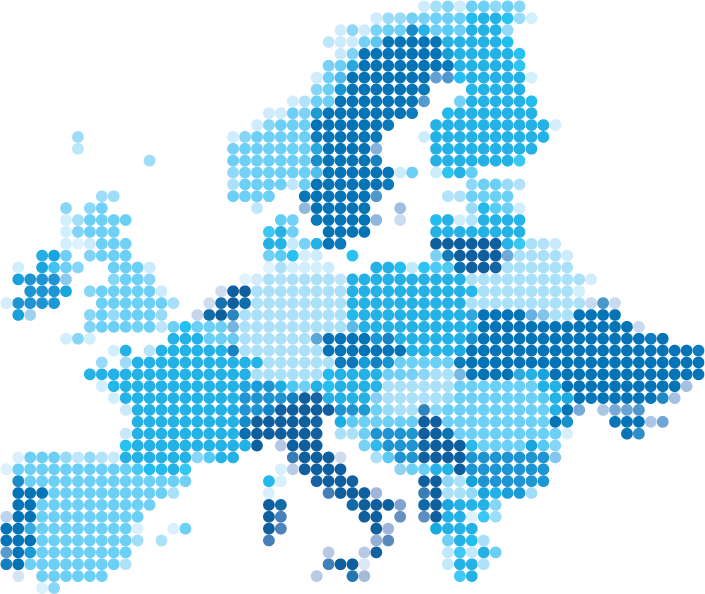 The Company transports goods on the entire territory of Europe
Most commisions are carried in: Germany, Switzerland, France, Italy, Luxembourg, Austria, Czech Republic, Belgium, the Netherlands, Denmark, Sweden, Great Britain, Ireland, Spain, Portugal, Lithuania, Latvia, Estonia and Finland.
Currently we have at our disposal a fleet which includes:
International transport: Road trains consisting of a road tractor and a curtain side trailer 13.6 (height inside 2.75), loading is possible from the top, the side and the back. The trailers have the XL certificate and pallet baskets. Most of the tractors meet the requirements on emission standards Euro 6.
Domestic transport: Road trains consisting of a road tractor and a self-loading trailer – dumper.